• Outstanding Edge to Edge Performance
• Individually inspected Hand crafted in Japan
• Accessories include: Plastic Cover Lens Cap (LC907-01), carrying case
In Stock
The Sigma 20mm 1.4 DG HSM Art is a state of the art wide-angle prime lens designed for Full Frame cameras but will work with APS-C sensors as well.
Using over 50 years of lens making experience, particularly the knowledge gained from the 35mm 1.4 Art and the 24mm 1.4 Art, the 20mm 1.4 Art is the widest large aperture Art lens to date. The latest optical design allows for the utmost in image quality with careful attention paid to edge to edge performance.
Through decades of experience in lens design and Sigma Global Vision lens manufacturing, the 20mm incorporates both "F" Low Dispersion (FLD) glass, and five Special Low Dispersion (SLD) glass in a design of 15 elements in 11 groups. The combination of advanced optics and optimized lens power distribution minimizes spherical aberration, axial chromatic aberration and field curvature, producing outstanding image quality.
With class leading performance, this lens is ideal for landscape photography, videography, astrophotography, lowlight/indoor photography and event photography. As with all Global Vision lines, the 20mm will be tested using the proprietary "A1" measuring system ensuring the highest standard of operation. The Sigma 20mm Art is compatible with the USB dock to update and customize and is also compatible with the Mount Conversion Service.
A staple procedure for the Global Vision lines, every lens will be tested using the proprietary "A1" measuring system.
Specifications
More Information
Product Lines
Art
Construction
15 Elements in 11 Groups
Lens Type
Wide Angle
Sensor Size
Full Frame
Angle of view
94.5°
Number of diaphragm blades
9 (Rounded Diaphragm)
Minimum aperture
F16
Minimum focusing distance
27.6 cm / 10.9 in
Maximum magnification ratio
1:7.1
Dimensions (diameter x length)

Sigma SA-mount
Sony E-mount
L-mount

⌀ 90.7 mm x 129.8 mm
⌀ 90.7 mm x 155.8 mm
⌀ 90.7 mm x 153.75 mm

Weight (g)

Sigma SA-mount
Sony E-mount
L-mount

Filter diameter
n/a
Edition number
A015
Accessories
Case, Cover Lens Cap (LC907-01)
EAN

Canon E/EF
L-mount
Nikon F
Sigma SA
Sony E/FE
HSM - Hyper-Sonic Motor
DG - DG for Digital Full Frame and APS-C
* The appearance, specifications, and the like of the product are subject to change for improvement without notice.
** This product is developed, manufactured and sold based on the specifications of E-mount which was disclosed by Sony Corporation under the license agreement with Sony Corporation.
Lens Construction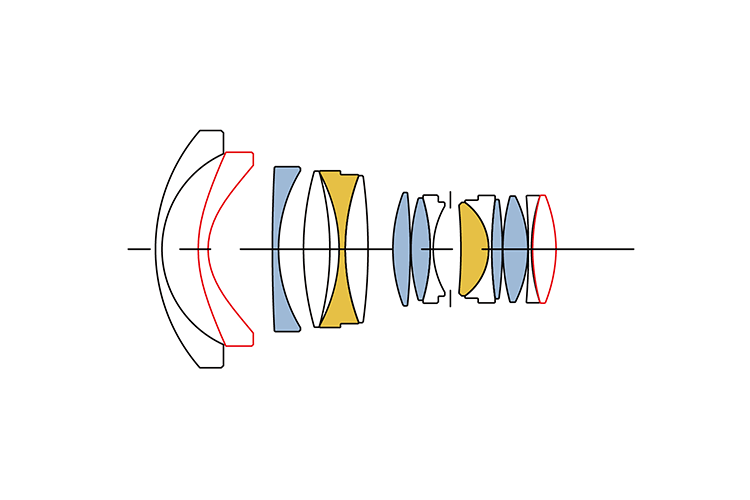 Geometrical MTF Chart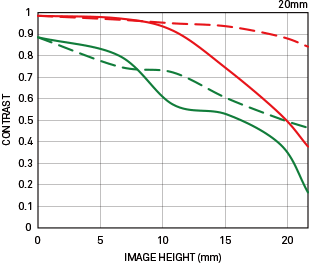 Diffraction MTF Chart