New: SIGMA 60-600mm F4.5-6.3 DG DN OS | Sports for Sony E-mount and L-mount
New: SIGMA 60-600mm F4.5-6.3 DG DN OS | Sports for Sony E-mount and L-mount
- SIGMA Imaging Ireland
The new 60-600mm F4.5-6.3 DG DN OS | Sports is the world's first and only* 10x ultra-telephoto zoom for mirrorless cameras. It offers outstanding image quality, a dust- and splash-proof construction,a newly-developed focus motor for lightning-fast AF, and improved stabilisation that offers up to 7 stops advantage hand-held. The lens the perfect option for professional sports, wildlife, motor sport and aviation photographers who need a high performance, rugged and versatile tool that can quickly adapt to suit fast-changing shooting situations.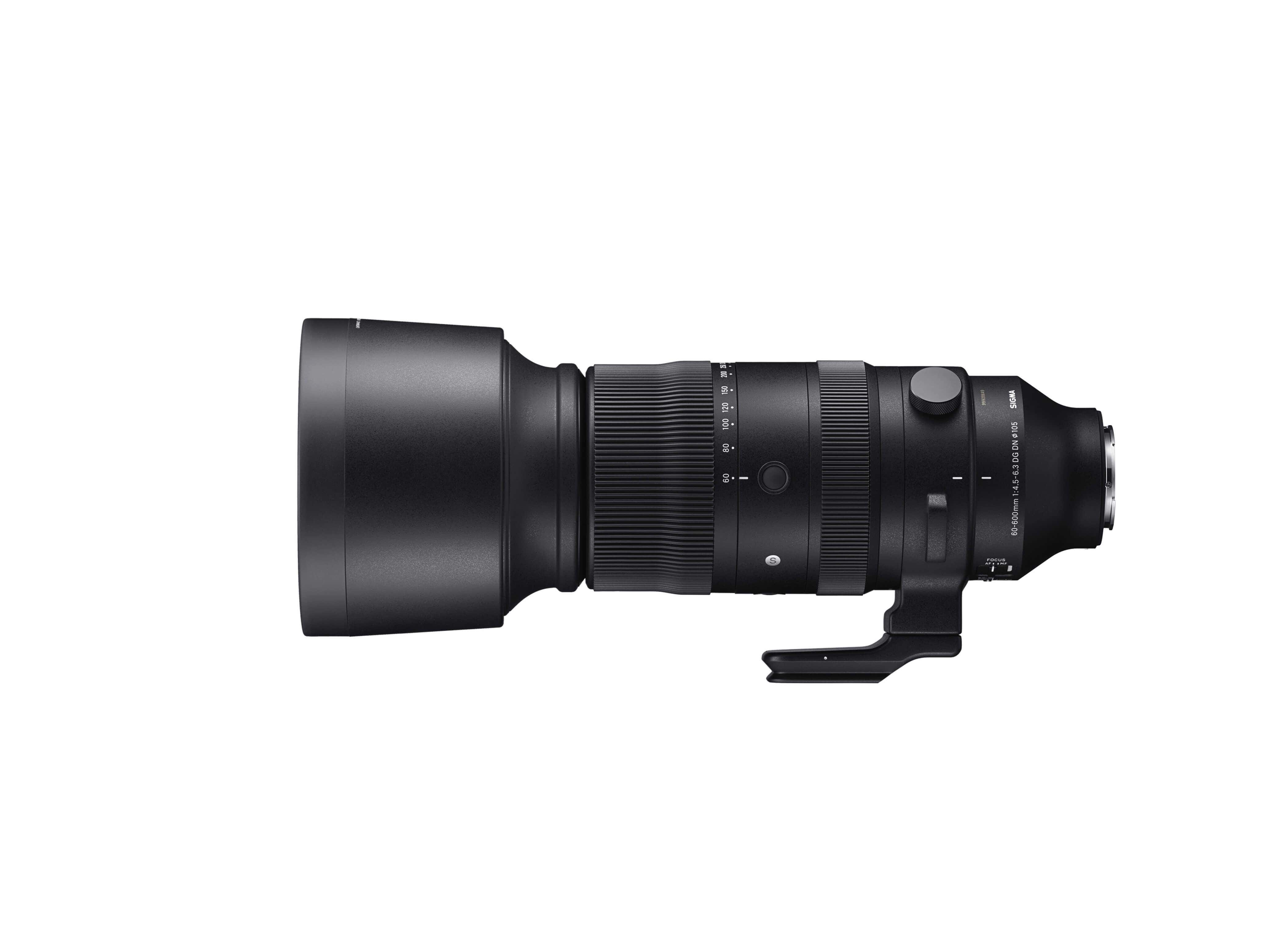 Outstanding optical performance
The SIGMA 60-600mm F4.5-6.3 DG DN | Sports delivers exceptional optical quality capable of meeting the demands of professional fast-action photographers and film-makers. The lens is constructed with 27 elements in 19 groups. This includes 2 FLD and 3 SLD elements, which is high performance glass designed to help correct chromatic aberration, a optical issue often visible on ultra-telephoto lenses. The lens delivers edge-to-edge sharpness across the entire zoom range and at all apertures.

The minimum focusing distance is 45cm at the wide end, and at 200mm the lens offers a maximum magnification ratio of 1:2.4, allowing users to capture highly detailed macro-style shots, adding to its overall versatility.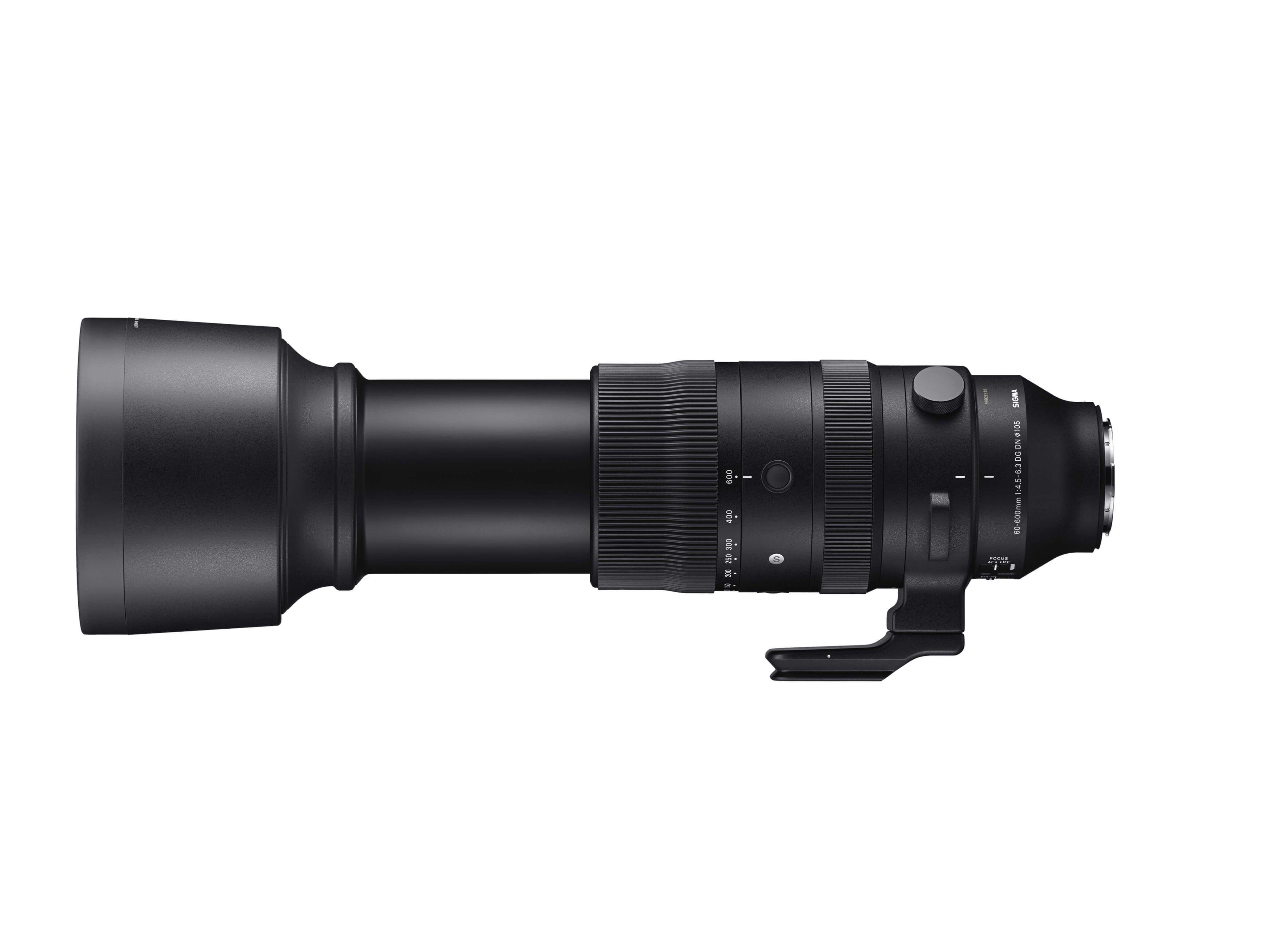 All-new ultra-fast AF motor

The 60-600mm F4.5-6.3 DG DN OS | Sports is the first Sigma lens to be fitted with the company's newly developed High-response Linear Actuator motor (HLA). This high-output AF motor with advanced electronic control deliver a very quiet autofocus performance with unparalleled speed and precision.

The new motor also enables exceptional focus-following performance, which is important feature for fastaction photographers where the perfect shot can come and go in a split second.
Improved Optical Stabilizer
The lens' in-built Optical Stabilizer (OS) function employs Sigma's newly developed OS2 algorithm. This significantly improves image stabilisation performance, giving an incredible 7-stop advantage at the wide end and a 6-stop advantage at the telephoto end. This allows photographers to achieve sharp results when working hand-held in lower light conditions.

The OS function has two modes. Mode 1 is ideal for general shooting, and Mode 2 is designed for panning, which makes it ideal for tracking moving subjects such as vehicles, aircraft and birds. Mode 2 works by combining an acceleration sensor with Sigma's Intelligent OS software to enable effective stabilisation except in the panning direction, giving a smoother viewfinder image and easier tracking.
Advanced feature-set designed for professional use

Part of Sigma's Sports line of lenses the 60-600mm F4.5-6.3 DG DN OS | Sports comes equipped with a range of professional-grade features designed for professional use. Manufactured at Sigma's sole production base in Aizu in Japan, the 60-600mm has a very high quality construction that combines robustness with a high level of
precision and attention to detail.

The lens features a multi-material structure that includes magnesium, CFRP*1, and TSC*2, which are optimally arranged according to their characteristics. As a result, the lens barrel is lighter in weight that Sigma's existing 60-600mm, while retaining the same robustness, providing high versatility for a wide variety of environments.

To offer photographers both speed and accuracy when focusing, the lens features Dual Action Zoom, where zooming in and out is possible either by rotating the zoom ring or simply by pushing or pulling the end of the lens. This allows photographers to adapt quickly to fast-changing scenes. A zoom lock switch is built in to the lens to stop zoom creep.

Equipped with a Focus Limiter switch, users can limit the focus range during AF for more precise results. Three AFL buttons on the body of the lens can be customised to a wide range of preferred functions via the camera menu4*. The AFL buttons are easy to operate regardless of how the camera is oriented or which settings are used. On the L-Mount version, the SIGMA USB DOCK UD-11 can be used to set OS operation or the focus limiter range.
The lens body incorporates an Arca Swisscompatible magnesium alloy tripod socket. The leg can be removed and replaced with other interchangeable tripod sockets (sold separately). A lens hood is included and equipped with a lock mechanism. A rubber grip makes it easier to attach and remove the hood and zoom in and out using push-pull zoom.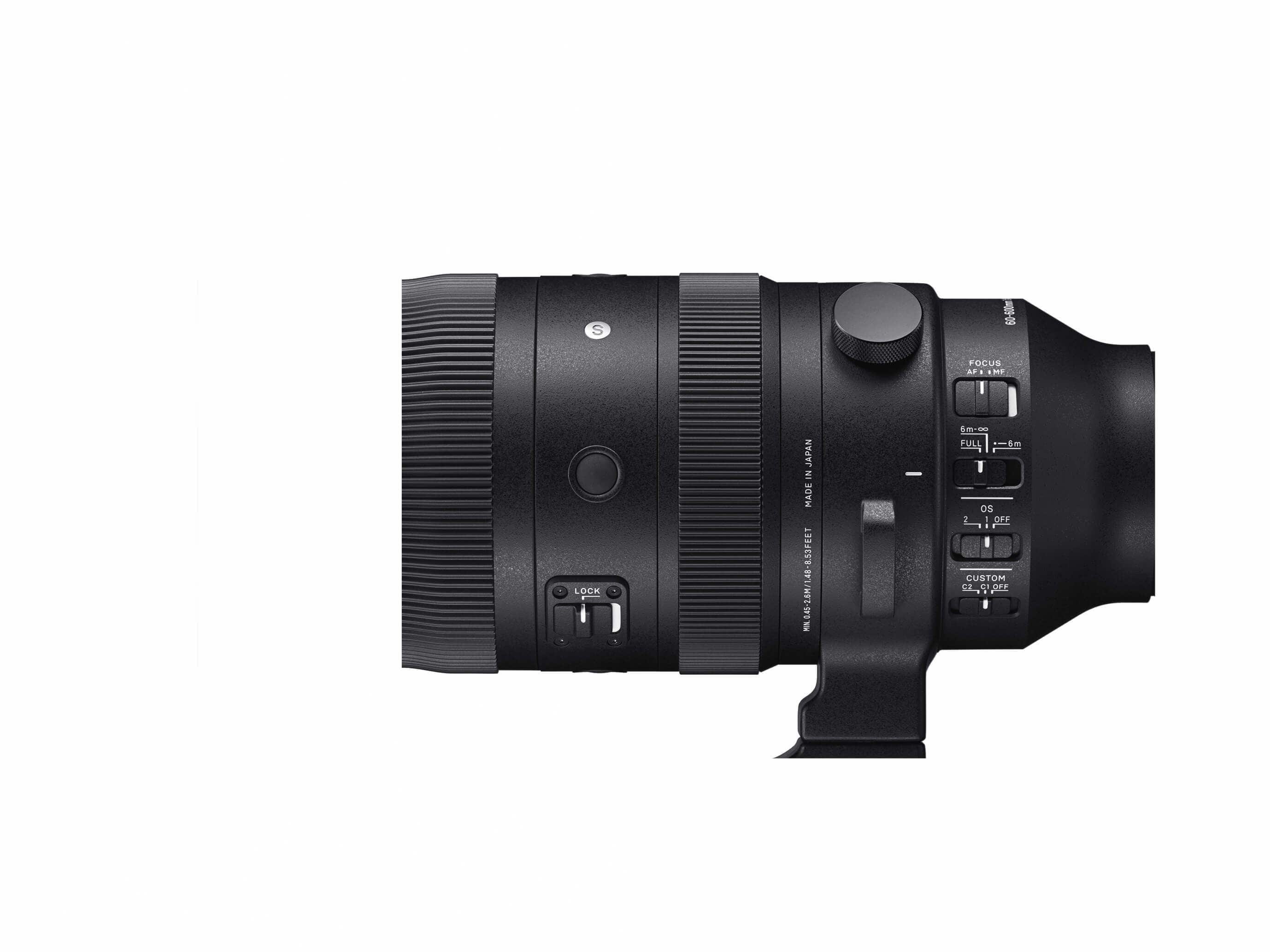 Feature summary
• Lens construction: 27 elements in 19 groups, with 2 FLD and 3 SLD elements
• OS (Optical Stabilizer) function
• Internal focus system
• Compatible with high-speed autofocus
• HLA (High-response Linear Actuator) AF system
• Compatible with Lens Aberration Correction
• Function available on supported cameras only. Available corrections and auto correction functionality may vary depending on the camera model.
• On cameras where lens aberration correction is controlled with 'ON' or 'OFF' in the camera menu, please set all aberration correction functions to 'ON' (AUTO).
• Support for DMF and AF+MF
• Compatible with AF Assist (Sony E-mount only)
• Super Multi-Layer Coating
• Nano Porous Coating
• Water- and oil-repellent coating
• Focus Mode Switch
• Lens Heater Retainer
• Aperture Ring
• Aperture Ring De-click Switch
• Aperture Ring Lock Switch
• AFL Button
• Only on compatible cameras. Available functions may vary depending on the camera used.
• Focus Limiter switch
• Focus Mode switch
• OS switch
• Custom Mode switch
• Zoom Lock switch
• Lockable lens hood (LH1144-02)
• Dust- and splash-resistant structure
• Tripod Socket TS-121 (replaceable lens foot type) with orientation adjuster
• Compatible with SIGMA USB DOCK UD-11 (sold separately; L-Mount only)
• Designed to minimise flare and ghosting
• 9-blade rounded diaphragm
• High-precision, durable brass bayonet mount
• 'Made in Japan' craftsmanship
• Every single lens is evaluated with Sigma's proprietary MTF measuring system